Every warrior society throughout history from the Spartans, the Samurai,and the Apache, to the modern day warriors like the SEALs all possess a strong code of ethics that they live by.
The Warrior Fitness Tribe is no different.
When you belong to this tribe, there is a code that must be adhered to.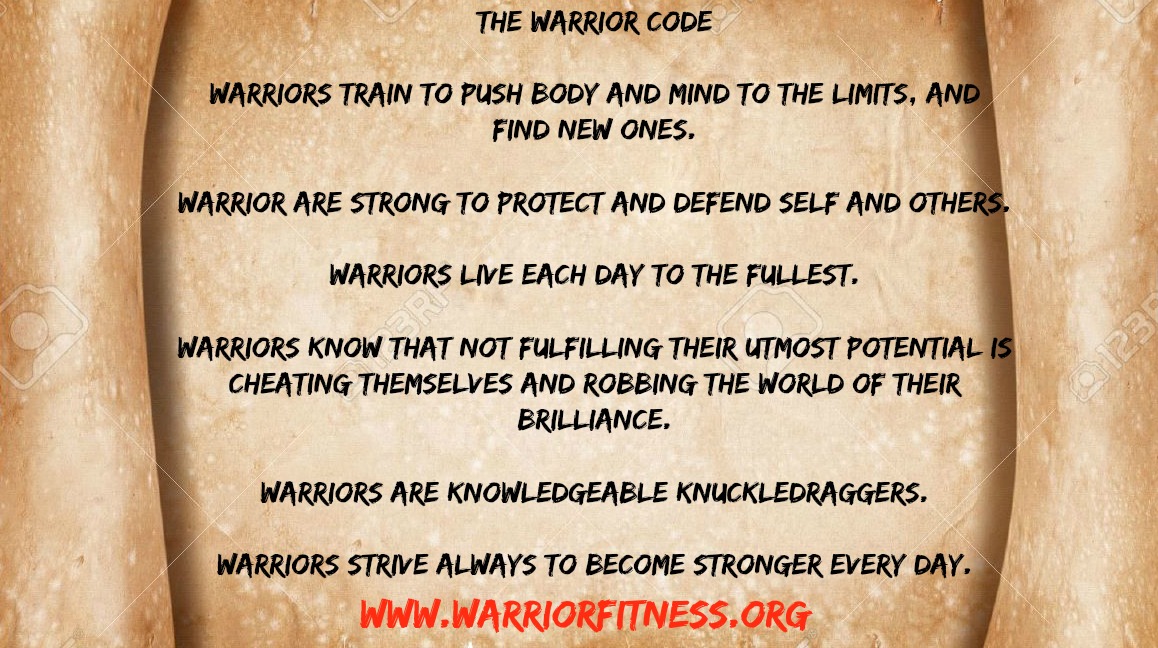 This is the code of the Warrior Fitness Tribe.
Learn it.
Live it.
Share it!