It seems that in this super busy, fast-paced world we live in many people are looking for the MED – minimum effective dose – for just about everything.  How can we train more efficiently?  How can we train smarter, not harder?  How little can I do to produce the effects I want? Quality over quantity, right?
Minimalist Training is all the rage. Mini-workouts to get it done fast and hard.  But with all this minimalist stuff going around, are we missing out on something?  Have we lost something in the exchange?  Is our abbreviated training just as effective or are we coming up short?
So What Are We Missing?
I train every day.  If you missed my detailed post on my Daily Personal Practice, see HERE.  Usually I allocate 40 minutes in the morning.  No more because I have other things to do and I need to get ready for work.  This morning however, everything just felt ON.  Really ON.  Really good.  I had this feeling that if I just kept going and pushed through for another 20 minutes beyond what I normally allocate, great things would happen.
But then the doubt and negative self talk creeped in…
I told myself I was done.  I had put in my time.  I had other things to do.  I had to get ready for work.  Time was up anyway.  I met my daily standard.  Why do more?  Wasn't what I had done good enough?
And then it hit me.
What am I shooting for?  Am I looking for good enough?  Am I looking to just put in my time, punch a clock, and be on my way to the next item on my agenda?  What the hell am I actually training for?
It's been said, quite eloquently I might add, that "Good is the enemy of Great."  I do not train to be good enough.  I do not train to merely put in my time so I can check that box.  I train for nothing short of greatness.  I literally want to be awesome (and am not ashamed to admit it!).  I want to be the absolute best I can be.  I want to push it to the limit.  I want all that untapped potential to be tapped by the time I am done.  Screw good enough.  Screw mediocre.  Enough with the damn 80/20 rule already!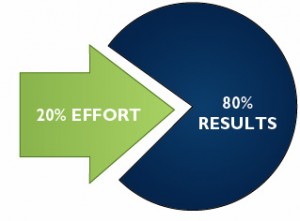 We all have to stay here til we go anyway.  Why not be great?
So guess what I did?  I put all the other shit I thought I had to do this morning on hold.  I spent more time.  I surpassed my MED by a lot.  And you know what?  I am much better for it.