Got your training for the day done yet?
Why not?
Don't let the day get away from you like it did to me yesterday.  I skipped my morning session because I thought I would have time to get it done later in the day.  Well, at 10:00 pm last night I finally found the time to train, but lacked the inclination.  I pushed myself to do some Ninja Bodyweight Training and broke through the sludge of my unmotivation.  Killed it!  However, it got me thinking…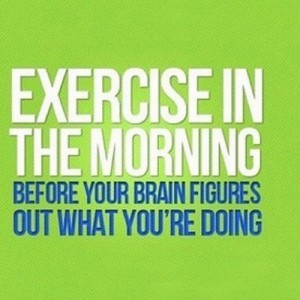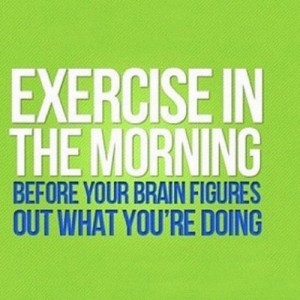 What are the best reasons for training in the morning?  Here's what I came up with.  Drop me a comment below if you can add more!!
12.5 Reasons Morning Training Rocks
1)      Prime your body for the entire day.
2)      Moving the body is the best way to stimulate the organs, nourish the joints, and oxygenate the blood.
3)      Traditionally morning is the springtime of the day when training is the most beneficial.
4)      Get it done!
5)      No distractions first thing in the morning.
6)      Don't have to worry about if you're going to have time to fit it in for the rest of the day.
7)      Increases energy levels throughout the day.
8)      Feel great!
9)      Start off the day with a sense of accomplishment.
10)   Bragging rights at work or school!
11)   Your body is already in a fat-burning state when you wake up.  Training first thing in the morning heightens the effect.
12)   Completing it floods the brain with endorphins giving you a strong sense of accomplishment – great way to begin your day!
12.5)   You'll accomplish more before 6 am than most people do all day (okay, I stole that from the Army…)