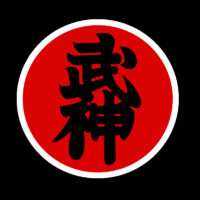 As a 25 year veteran of Bujinkan martial arts training, as well as being the creator of Warrior Fitness Training Systems, one of the things I pride myself on is my ability to access the fitness needs of my fellow martial artists, particularly those who train in the Bujinkan.
A common misconception that you'll hear bandied about from dojo to dojo all across the world is that strength, and by association overall, general fitness, is not required.
I think this has to do with a fundamental misunderstanding of how we train.  In class, when practicing techniques, it is imperative to be as efficient in one's movement as possible, and thus avoid using excess, unnecessary power (read – strength).
In order to isolate the study of distance, timing, angling, and space management, one must put strength on the back burner in the dojo to avoid powering through the movements and missing all the wonderful subtleties that taijutsu has to offer.
However, in an actual conflict, you can and in fact, you must, use all your power, including strength, to survive.  As Jack Hoban said in his interview here, "real fights are very physical – tiring and punishing".  Anyone who thinks physical fitness isn't required in the traditional martial arts is really just kidding themselves.
Bujinkan Practitioners and Fitness
Why do Bujinkan practitioners need fitness training?
"Optimal physical conditioning provides the platform from which the skills can be used."  

– Fred Hatfield, aka Dr. Squat
Meaning that the specific physical skills of taijutsu MUST be built upon a solid foundation of basics, like sanshin no kata and kihon happo, and even more fundamental, a strong budo-body.  Without this platform in place your martial art skills are like a house built on sand.
From my book, Warrior Fitness: Conditioning for Martial Arts:
 "

Since combat occurs in a volatile and unpredictable atmosphere, training must prepare the warrior to adapt. Remember that the goal of all the exercises in this manual is to develop the ability to control the degree of tension in our body and be able to utilize just the right amount of force at the appropriate moment. This way we may be able to sustain activity for longer and longer periods of time without exhausting ourselves."
The first step in ensuring you are building skill on top of a solid foundation is General Physical Preparedness (GPP).  The goal of GPP is enhanced work capacity.  This is the ability to run faster, jump higher, and hit harder.
When work capacity increases, it allows the budding warrior to adapt more easily to increases in both mental and physical demands.  In other words, it increases your capacity and level of readiness to absorb higher levels of specificity.  In a martial art as seemingly limitless as Budo Taijutsu, one must possess the endurance to "keep going!"
In Part 2 of this series on fitness for Bujinkan practioners, we'll look at some examples of GPP type exercises and how to incorporate them into an overall training program.
Looking to increase your level of readiness for martial arts training and fitness?
Want to train more, at a higher level, for a longer period of time?
Want to get more out of your training time both at home and in the dojo?
Want to build new skills and enhance your technical arsenal?