Learn How to Train Like The Ninja Of Feudal Japan!
Prepare Body, Mind, And Spirit, Through Rigorous Combat Conditioning Training And Martial Skill Practice.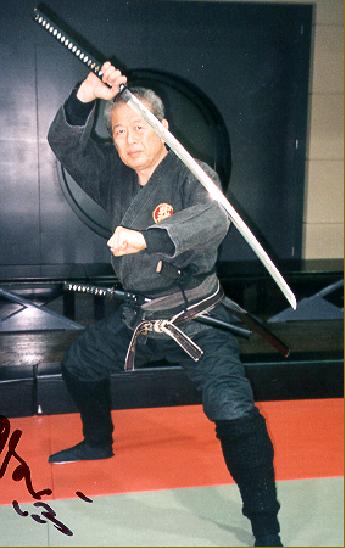 Your Mission, Should You Choose to Accept it…
Ninja Mission Volume 1 – "The Sword Master" 
 The Premise…
The Sengoku Jidai (1477-1600), or "warring states period" was a turbulent time of great civil war in Japan's history. This period saw a marked increase in the activity and employment of the legendary shadow warriors of Japan, the Ninja.
In 1540, a man named Tokugawa Ieyasu was a minor player in the struggle for power but destined to become Shogun and eventually unite Japan. Ieyasu had powerful ties to the ninja of both Iga and Koga and would employ them judiciously in his quest for domination.
At that time though another man named Oda Nobunaga was the major power and through extreme circumstances Ieyasu had become allied with him.
You have been hired by Ieyasu to infiltrate Nobunaga's fortress disguised as the newest sword instructor for his eldest son. Your mission is to gain the confidence of the family and to become a trusted advisor to the son and the father. In this was you will be able to gather intelligence for Ieyasu that will gain him the upper hand in the struggle for power over all Japan.
To accomplish this mission you must not only be well versed in deception and intelligence gathering, but be a mighty warrior and teacher as well!
Your sword skills must be outstanding and you must possess the quick thinking, tactical battle sense, and martial body to go along with it.
This training will prepare you for all that and more!
Jon Haas at Warrior Fitness ( Warriorfitness.org ) does it again. He has come up with a program that ties our art of the Bujinkan or other martial for overall fitness together. In his program "Ninja Missions Program" he has made it simple and easy to follow along with a laid out program that gives you no excuses to not getting in a good basses of conditioning….

Think of it as your 30 day accountability program to get you going….

Jon is a great guy and really backs up his programs and has done in-depth research on fitness health and conditioning….. He lays it out with a schedule and video's to make it easy to follow along. Learn how to breath, move and condition mobility like a Supple Leporard um Supple Ninja. 

I am always up for moving and functional movement. how about you? 
Check out his program, let it get your next 30 days going and get your fitness on! 
"Warrior In Shape"
– Dan Ordoins
15th dan Bujinkan and FITNESS LOVER
Inside This Program You Will Learn:
Ninja Foundations Workout Video 1: Learn how to strengthen the entire structure of your body for striking, movement, and weapons training.
Ninja Foundations Workout Video 2: The next level in structure strength and development.
Ninja Sledgehammer Workout Video 1:  Strengthen and condition the ninja body for striking and weapons work through unique 3 dimensional ranges of motion.  These workouts will target the rotary and angular muscles that assist prime movers!
Ninja Sledgehammer Workout Video 2:  More 3 dimensional strength work!
Ninja Metabolic Conditioning Workout Video 1:  Take your conditioning to the next level while fueling your fat-burning capabilities!
Ninja Metabolic Conditioning Workout Video 2:  Increase the training effect with part 2!
Ninja Flexibility Video: Learn how to properly cool down and stretch the body to open up your flexibility and deepen postures.
Ninja Mobility Video:  The Ninja Warm-up to increase range of motion, open up the joints, and protect the body from injury.
Sword Flow Drills Video 1:  Here's where the rubber meets the road.  You may be proficient in technique, but can you get out of your own way to create a masterful flow of movement?
Sword Flow Drills Video 2:  Taking flow to the next step.
Sword Flow Drills Video 3:  Increasing flow.
Sword Flow Drills Video 4:  Building on all the previous videos to get into flow state.
Sword Cut Flow Video 1:  Putting it all together!
Sword Cut Flow Video 2:  Part 2 of flow cutting.
TenChiJin Breathing Video:  Integrate heaven, earth, and man in your own body with the Ninja's Tenchijin breathing technique!
Ukemi with Sword Video:  Take flow to the next level as you roll with your sword!
Ninja Challenge Video 1:  Can you meet the first ninja challenge?
Ninja Challenge Video 2:  Push your body and mind with this next level ninja challenge!
Ninja Mission 1 Training Plan (PDF): Learn how to put it all together in a daily 30 day plan of attack to prepare your body, mind, and spirit!
This program contains over 95 minutes of video footage plus a complete training plan on how to put it all together!! 
No guess work involved!
All of this is instantly downloadable for you upon purchase!
"Jon's Ninja Mission program is a great addition to any Bujinkan practitioner . The way it is broken down with daily routine makes it easy to practice every day. The weapons and foundations exercises are demonstrated clearly for anyone to follow at their own pace.

Not to mention that Jon is always available to assist with any queries. I am looking forward to Jon's next adventure as his programs are more than value for money as I have already seen improvement in my body movement while doing my Budo.

I am really glad to have found Jon's Blog and I strongly recommend his programs to anyone who wants to have a healthy body and balanced mind."

– Jeanmarc S. from Australia
I was lucky enough to get a copy of Jon Haas' new fitness program, Ninja Mission Program 1: The Sword Master. What I found was a complete program for warrior fitness and especially suited for Bujinkan practitioners!

Many people realize that being a good student of Budo Taijutsu requires that each individual develop their conditioning and health but they don't really know where to start. Often people try exercise protocols not suited to Budo Taijutsu training i.e. body building for example.

Jon knows well that Bujinkan students need to develop mobility, flexibility, cardiovascular endurance, the ability to develop smooth control over your own body weight and sophisticated flow and kinetic perception.

Jon provides for you a step by step program detailing all you need to know to get started on the path to Ninja fitness!

I would classify this program as entry level to intermediate level fitness although even more experienced students can get a great and challenging workout due to the level adjustment ability built into the protocol.

So if you want to get started on a fitness and conditioning routine developing tactical conditioning specific to Bujinkan Budo Taijutsu, this is a great place to start!

Rick Ray, Owner Bujinkan Makato Dojo
The entire 30 day program of daily ninja training is now available to you for ONLY $37!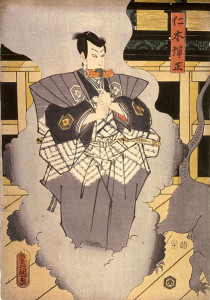 Your Mission, Should You Chose to Accept It…. ONLY $37!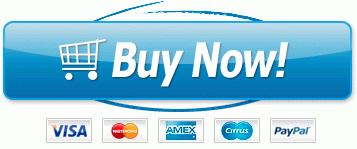 Please Note: This is a downloadable program. You will NOT receive a physical package shipped to you in the mail. The entire package will be immediately available for you to download and get started right away after ordering. This program is NOT available in stores, so you can only access it through this website.

The written material is in the PDF format, so you will need Adobe Reader installed on your computer to open the files. The video files are available in  the MP4 format.
About the Instructor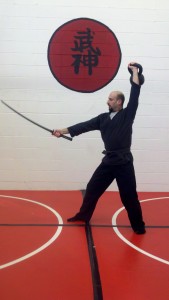 Jon Haas, "The Warrior Coach" has been training in Bujinkan Budo Taijutsu since 1989 and is currently ranked as a Kudan (9th degree black belt) under Jack Hoban Shidoshi. He has also trained in Okinawan Karate, Tae Kwon Do, Russian Systema, BJJ, Krav Maga, as well as Internal Martial Arts of Yiquan and Aiki.He is also a certified Underground Strength Coach-Level 2, an ACE and FMS certified Personal Trainer and the founder of Warrior Fitness Training Systems. In 2008, Jon wrote the book, Warrior Fitness: Conditioning for Martial Arts, and since then has created numerous other online training and coaching programs helping people around the world become the strongest, most capable versions of themselves!