"Look at this guy – he's a beast!"
"You're an animal!"
"He's got beast strength!"
In the fitness world it's become very common to refer to extremely strong and capable individuals as "Beasts" or "Animals".  We use these terms to separate them out from the regular crowd, to distinguish their strength as something more than human.  These people push past their puny human limits and transcend into the realm of beast-like strength.
Think about some of the terms we use: beast strength, beast skills, animal fitness, beast training, etc…  All these terms feed into the idea that human limits can be broken by unleashing the beast within.  Or something like that. 🙂
But this idea falls apart when we examine it more closely and actually think about it a little bit.  Who is the most dangerous predator on the planet?  Tigers?  Sharks?  Lions?  What animal is the most feared?
Human beings.
We are, without a doubt, the most dangerous predator on the planet.  Just go visit a zoo.  Who put all those dangerous, wild animals in cages?  Who captured the creatures of the deep and displayed them in aquarium tanks?  Who took down the mighty elephant?  Man.  We did.  Man is the top of the food chain.  Man is the strongest, smartest, fittest, most feared predator on the planet.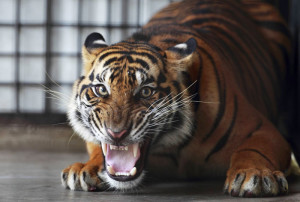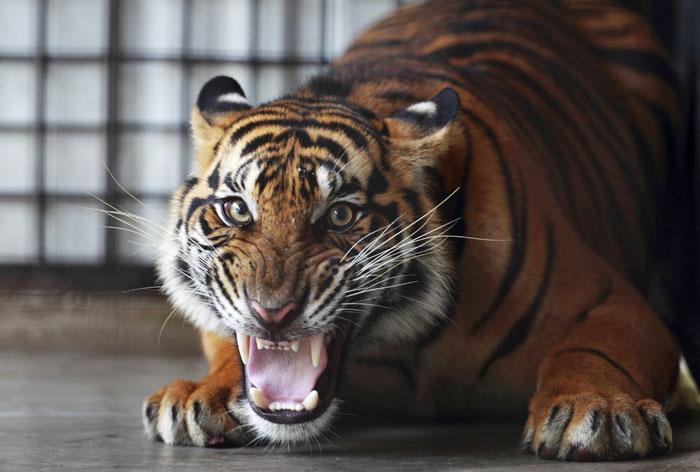 So then, why would you want to distinguish yourself by training like a beast?  I'd much rather train like a human.  You think a beast is better?  I'll put your ass in a cage and then we can talk!
Hamster Wheels?
On the opposite end of the spectrum, we have people training like tiny little animals completely under-fulfilling their potential.  These are the commercial gym goers who have no idea the true capability of training like a human being.  They stare at 2 dimensional tv screens running in endless loops on a giant hamster wheel.  Their eyes glaze over as they plod along with the crowd seeking some sort of fitness ideal, yet never quite achieving it.
Train like a human.  Proud, strong, fully engaged, and capable.  Nothing else will do.