Funny story..
Yesterday at the gym where I work we got in a brand new triceps machine.  The latest concept is that it has 3 different settings in order to better target (isolate) the 3 individual heads of the triceps muscle.  I shuddered at the the very thought as I looked upon the foul machine with disdain…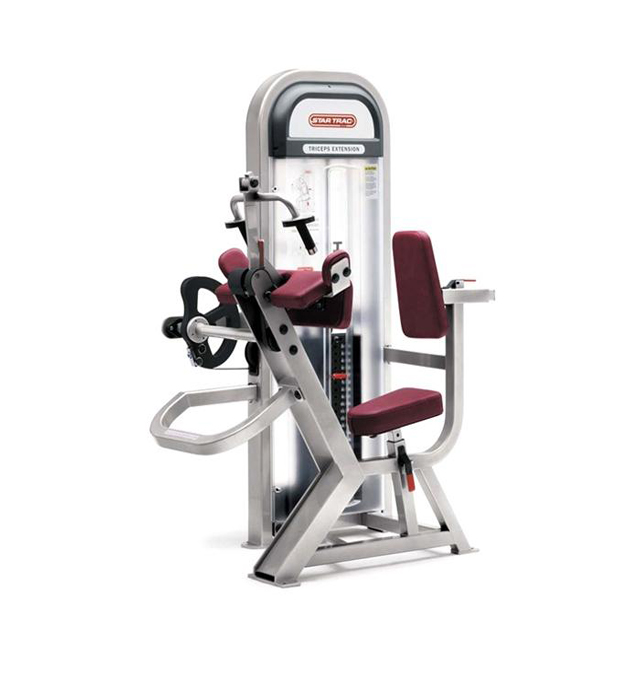 Then someone called me over to look at it and give it a try.  My initial instinct was to run away, but I acquiesced, pretended to be interested, and tried it out.  Well, true to its advertising it certainly isolated the triceps very well.  And, I am extremely happy to report that the whole experience of isolating one muscle group, and now parts of a muscle, is extremely foreign to my body.  I had to stop myself from shivering as I extricated myself from its vile grasp!!
Never Do This!
Just in case you have not received the message, allow me to be very clear here, I do NOT recommend using machines to exercise, EVER!  They restrict your body's true range of motion to one dimension and completely obviate any need for stabilizer, postural, or core muscles to activate at all.  Combine that with the fact that nothing in martial art, sport, or real life ever happens in isolation or in one dimension and you start to see how dis-integrating your body via machine-based training is a recipe for disaster!  If you prefer to look like a Frankenstein body built out of disparate parts that have zero ability to function as a cohesive unit, then by all means enjoy your machine-based training.  Otherwise, stick with me and you will perform with integrated whole-body strength with fluidity and grace.
How to Actually Train Triceps
Now, let's assume that you want to actually train your triceps in the right way, as part of an integrated whole that coordinates with, and is supported by, the rest of the body.
So what exercises do I suggest?  Here is a short list…
Push-ups (close push-ups, handstand push-ups, one-arm push-ups, pike push-ups, arrow push-ups)
Pull-ups (Yes, pull-ups work the triceps – amazing, right?!)
Overhead Presses (kettlbell, dumbbell, barbell, sandbag, etc..)
Dips (add weight if too easy!)
Bridges
L-Sit holds
Want to develop your triceps in concert with the rest of the body?  How many of the above exercises do you do on a regular basis?  Get after it!  Get strong – stay strong!!
PS – Sick of being average?  Ready for extraordinary?  Let me know how I can help you…
If you are ready for a Warrior Life, click HERE <<===