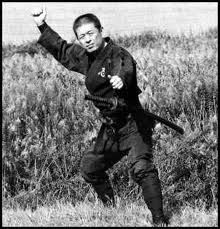 Historically, ninja were the consummate combination of super spy / super soldier.  They possessed outstanding levels of fitness due to their intensely physical training and highly demanding mission requirements.
Their levels of fitness and training have been the subject of many stories and the genesis for many myths surrounding them.
How did they do it?
How did they train?
What type of methodology did they employ since creating this kind of warrior certainly required a very diverse fitness profile?
Ninja fitness needs were much more multi-faceted than most physical pursuits.  They had to be as they were at once a combination of Olympic decathlete, Navy Seal, and martial arts master rolled into one.  Let's examine this a little more closely though, what kind of qualities did they possess and what did they need to be able to do?
Ninja Must Possess …
Strength
Agility
Coordination
Excellent balance
Flexibility / Mobility
Whole body power
Endurance
Ninja Must Be Able to….
Move silently
Run fast
Walk far
Leap high
Climb trees, walls, castles fortifications, etc.
Wield weapons
Fight unarmed – striking, kicking, grappling, locking, choking, etc.
Roll / fall / dodge / avoid
Crawl
And more…
As you can see from the 2 lists above, the ninja had a wide range of skills and abilities that had to be supported by a comprehensive fitness program keeping him at the top of his game.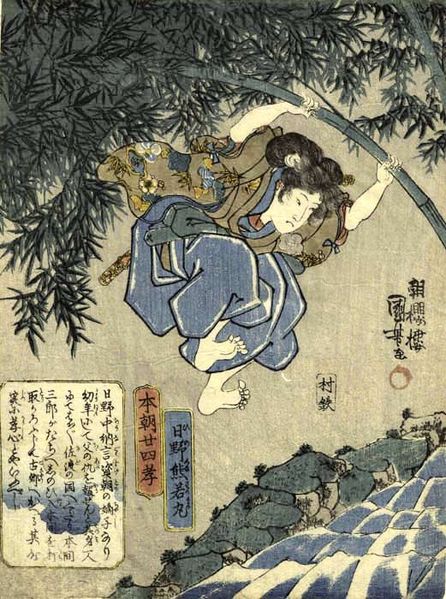 Remember that for a ninja, fitness wasn't just a nice to have; it was an absolute necessity to accomplishing his mission and getting him home safely.  And the kicker is, they did it all with little to no fitness equipment.
Certainly a 16th century ninja did not possess a Gold's Gym membership.  Nor did he own an Olympic weight set or have a stair master at his disposal.  And, while kettlebells and dumbbells would have been great, he most likely had never laid eyes on either one.
So here we have one of the most highly trained and fit agents the world has ever seen created without the use of modern training equipment or modern training methods.
What might some of this training looked like?
I'm glad you asked.  One of my favorite scenes in Hatsumi Sensei's early Bujinkan training videos (DVDs now for you younger folks!) comes from Shinden Fudo Ryu.  Here's a short clip I found on Youtube.  This stuff is seriously old school!

"One trains using the things of nature to make the body strong" – Hatsumi Sensei
What if we were to take the spirit of historical ninja fitness training and combine it with a little modern sports science and know how?
Modern methods allow us to take advantage of periodization, or programing and organizing training, to create a comprehensive fitness plan which will apply logical sequences to get the most out of each session.  Protocols like HIIT, high intensity interval training, will be utilized to maximize both aerobic and anaerobic endurance in the same short, high intensity session.
Advances in recovery work from such sessions will allow us to recover faster thus making gains greater, and increasing our overall general physical preparation (GPP) will allow us to push higher into more sophisticated training.  Effectiveness and efficiency will be combined in order to allow for shorter training sessions which maximize the use of one's time.
As the ancient ninja did, we will create a strong, supple, highly conditioned warrior and accomplish this with little to no fitness equipment.  We will, as Hatsumi Sensei says in the video clip above, use the things of nature to make the body strong.
If I were able to point to just one resource for the warrior that combines old school training with modern sports science, I'd look here…