** Sign up for our mailing list for special offers, promotions, and amazing articles on fitness, nutrition, and health! **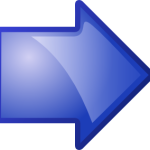 Warrior Fitness Kidz!
Modern life is robbing our children of their ability to be fit and healthy.  Sedentary lifestyle has led to a host of health problems for children that were never heard of 20 years ago –
High cholesterol,
High blood pressure,
Pre-diabetic conditions,
Joint pain,
Childhood Obesity
Warrior Fitness Kidz! utilizes exciting and fun bodyweight exercises to strengthen and enhance primal movement patterns in children.  These movement patterns restore and then increase strength, coordination, endurance, and overall athletic ability.
Not sure your child is getting enough healthy exercise?  Be sure with Warrior Fitness Kidz!
Allow us to help your child reclaim the natural health and fitness that is their birthright!
Active kids and teens become active adults – set a healthy tone for your child's life NOW!
CLASSES FORMING NOW!
Monday and Wednesday at 5:00 pm (6 to 12 years old)
Contact Warrior Fitness Gym at (609) 556-8712 or email jon@warriorfitness.org to register today.
*Classes limited to 10 kids per class*
See complete Class Schedule here.
Warrior Fitness Gym * Hainesport Business Park *4004 Sylon Blvd. * Hainesport, NJ 08036