Danish mixed martial artist had a relatively successful career for the most part in the sport's premium organization, the Ultimate Fighting Championship. Although he hasn't yet confirmed that he has retired from competing at the highest level of the sport, Kampmann has been absent from competing since his loss to fellow welterweight and UFC veteran Carlos Condit back in 2012, in Indiana.
Kampmann had a wealth of talent in many disciplines of MMA including wrestling, Muay Thai and boxing competing at amateur level in both the latter disciplines. He finally turned professional in 2003 where he started his MMA career with the European-based Cage Warriors, where he competed at middleweight and had a series of fights before being picked up by the UFC. He fought Crafton Wallace in 2006 in Las Vegas in his UFC debut where he beat him by rear naked choke.
However, after two back-to-back losses against Johnny Hendricks and then Carlos Condit, Kampmann decided to step aware from the octagon. It didn't last long though as he was reported to have had trials with Team Alpha Male after the departure of Dwayne Ludwig. As gym owner and fighter Urijah Faber looked for a new head coach, Kampmann traveled to California for try-outs as the gym's potential new coach.
Although nothing came to fruition, Kampmann has also had another constant in his life which has helped him transition away from the sport of MMA. Earlier this year, MMA Weekly reported that Kampmann had once again parted with $10,000 to buy his way into the world's biggest poker tournament in Las Vegas. And the Danish native once again showed that he could mix it with the best. Prior to that, earlier this year, Kampmann managed to win $52,000 when he won the NV Poker Challenge.
Kampmann isn't the first fighter to play at some of poker's most prestigious tournaments, Georges St. Pierre has also played in various Vegas tournaments during his downtime. Many fighters see it as a way to relax when they aren't fighting as well a vehicle to help build their brand. Online casino gaming's popularity has grown exponentially since we first saw the emergence of such portals through Intercasino which spearheaded the trend in the latter parts of the 2oth century. Now there are thousands of online rooms, tournaments and television deals that propel poker into the mainstream. Fighters use tournaments such as this to keep their names in the media, keeping their brand relevant.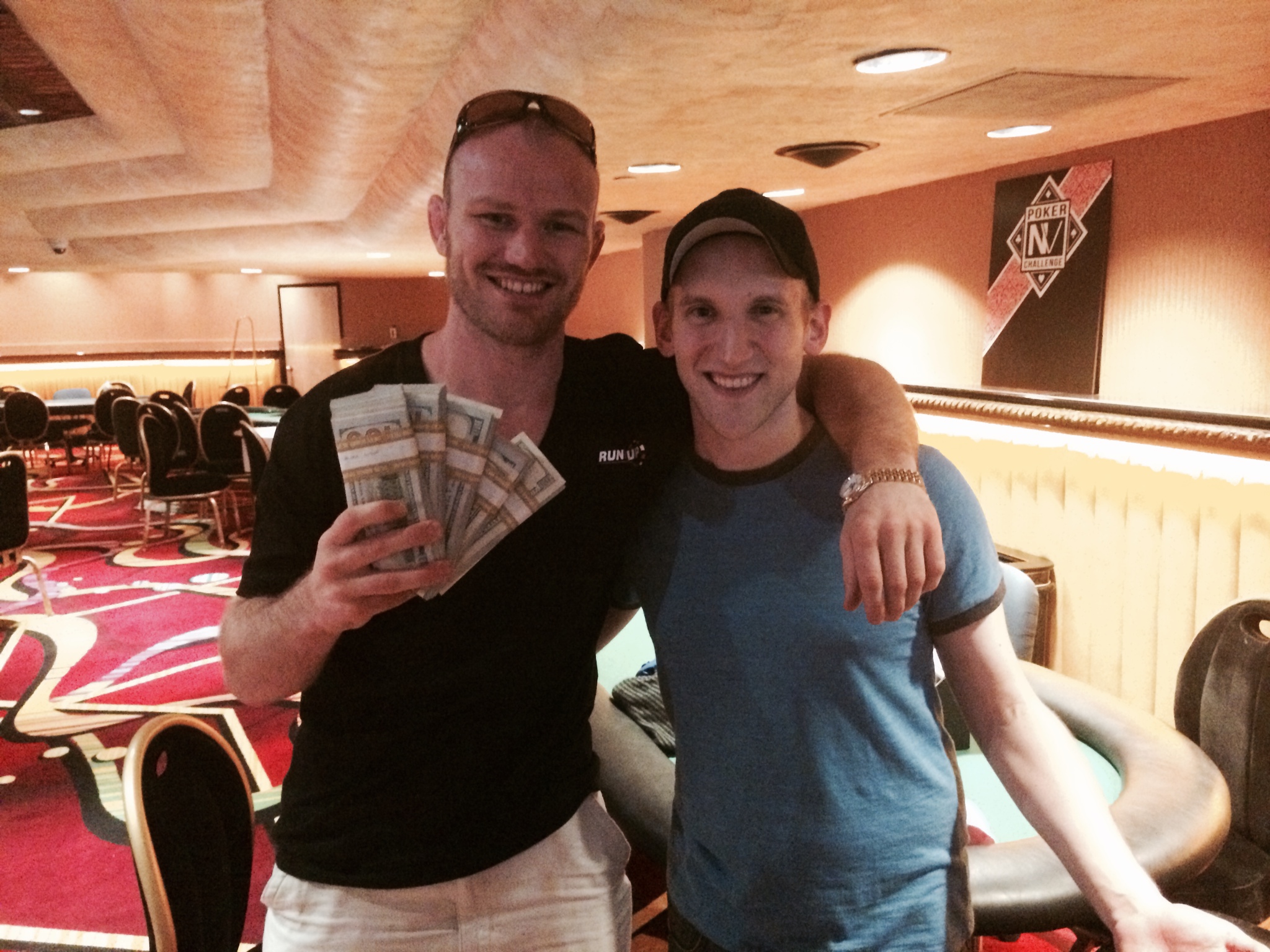 It's unclear whether Kampmann is going to announce his retirement anytime soon. But at least he knows that by keeping relevant in the world of poker, if he does decide to hang up his gloves, he has the potential to succeed in the cutthroat world of professional poker.
Follow his twitter account @MartinKampmann for regular updates on MMA and poker.