Please note that our Jersey STRONgirls class has merged with our

Warrior Fitness Classes

.  All of the below STILL applies to the women training with us!
** Sign up for our mailing list for special offers, promotions, and amazing articles on fitness, nutrition, and health! **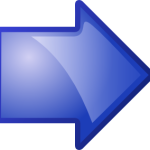 Jersey
STRON
girls Program
~ Strong is the New Sexy! ~
 Who is this class for?
This class is for the woman who is fed up with the lack of results provided by conventional fitness methods. 

This class is for the woman who is not afraid to push herself, challenge her limits and explode past them.

This class is for the woman who wants her training to be an experience and not drudgery.

This class is for the woman who refuses to be just average  and wants to be extraordinary, a stronger version of herself!

 This class is for the woman who wants to free her mind, awaken her spirit, and make sexy her body!
Strength Training Myths for Women
I'll Bulk Up.  This is probably one of the most pervasive, albeit incorrect myths out there.  Women simply do not have the correct hormone profile to build huge, bodybuilder type muscle.
Muscle Will Turn to Fat if I Stop.  Rest assured that this is physiologically impossible.  Muscle and fat are 2 completely different tissues and one cannot change into the other.
High Reps and Light Weight.  This is one of those myths that's repeated so frequently it "has to be right".  Muscle must be stressed in order to be strengthened and toned.  Light weights simply do not supply enough resistance.
Women Only Need Cardio.  Cardio is one part of a complete fitness regimen, but by no means the be all and end all.  Just doing cardio will cause muscular imbalances and overuse injury.
"I like this… I think you've covered it the myths well. As for #1, having been involved in both weight training/fighting since age 15, genetically I have the ability to put on and keep quite a bit of muscle, more than most women naturally – it's never been a deterrent for doing it as I maintain, at 43 years old, high energy levels and a good metabolism at an age when most women struggle with their weight. It also keeps my conditioning levels high for MMA."

– Coach Joy Byxbee http://www.valkyrieconditioning.com/ http://southpawfighter2.com/
What Are the
REAL

Benefits of Strength Training for Women?
Increases metabolism rate due to an increase in muscle and a decrease in fat

Has a positive impact on bone density and reduces risk of osteoporosis

Aids in preventing injury by building stronger connective tissues to increase joint stability

Increases functional strength for sports and daily activity

Increases lean body mass and decreases nonfunctional body fat

Improves self-esteem and confidence
Brand New Strength Training Program for Women-Only
(Classes Forming NOW) 
Fat Burning Total Body Workouts
Get Fitter, Leaner, Healthier & Stronger
Dramatically Improve Strength, Fitness, & Energy Levels
Functional, Real World Exercises to get you Slim and Toned
Built in Active Recovery to Keep RESULTS Coming
Strengthen Your Core and Torch Abdominal Fat
Unique and Innovative Approach to Strength Training and Metabolic Conditioning
FREE Nutritional Consultation
FREE Before and After Class Q&A
Located

ONLY

at Warrior Fitness Gym
4004 Sylon Blvd.
Hainesport, NJ 08036
(609) 556-8712
When Do Classes Meet?
Monday, Wednesday, and Friday at 10 am, 12 noon and 5:30 PM, and Saturdays at 10am.
See our complete class schedule HERE.
Don't see a class that fits your schedule? Contact us and we can add a time that meets your needs!
What to Bring: Towel & bottle of water.
Workout Buddy Discount: Both people receive 25% off the 1st month when a buddy signs up with you.
Referral Program: You recieve 25% off one month of classes when anyone you refer signs up. If you refer 4 people, your whole month is FREE!
"I started taking the class last Spring and I love it! It's the best 45 minutes I can invest in myself. As a result of taking the class 2-3 times a week, I noticed feeling stronger, more energetic, and more balanced. Because of the small class size, it's like having a personal trainer with Jon coaching us all the way!"              – Jacqui S.