Martial arts are a discipline that focuses on the body and the mind. This focus is essentially on our whole 'self'. We are not just a body. In fact, we have a body, we have a mind, and we have emotions and they are all connected. As we improve skill by practicing specific moves, carry out exercise protocols to strengthen our body, and develop control of the mind with methods of mind mastery such as meditation, our ability to focus inwards heightens.
This focus inwards, brings us to the 'self'. It is only the consistent focus inwards, that leads to improvements in our skill, strength, and centeredness of our mind. To the degree that we are not focused – distracted and divided – our focus is oriented outwards. Examples of focusing outwards can be both negative and positive, such as worry over money, or planning a romantic dinner for our partner, respectively. In both cases however, the focus is outward.
To be success with our personal goals, and our individual life, we must have a significant focus inwards, and not be too easily pulled away from ourselves. We don't want to be distracted while in competition because we can get hit, and thus hurt, when our mind is elsewhere! Likewise, when we lift a Heavy Kettlebell over our head while standing on one leg, we have to focus our mind on the present moment – inward focused – or we can get hit, or hurt as well, by a flying kettlebell!
How does the focus and discipline of martial arts have anything to do with the prevention of cancer?
The more outward focused we are, the greater the potential there is for stress to begin accumulating in our body, if our outward focus is connected to people, places or things, that are not fulfilling our needs. This can easily occur in life, as life's never perfect. If there are negative scenarios going on in our lives, or challenges have arisen that are potentially chronic (ongoing), stress can accumulate in our body, and trigger the development of cancer cells.
For literally over 100 years the common theory of cancer has been that cancer results from a genetic mutation that occurs in one of our body cells, which then goes on dividing and takes us over, leading to death, unless we destroy it. However, in cases of spontaneous remission – where a persons' cancer disappears without any focus on destroying cancer cells whatsoever, the age-old theory of cancer does not add up. In cases of spontaneous remissions, something has led to the disappearance of cancer, which did not involve a fight whatsoever.
Note that focusing our mind outwards on finding ways to destroy cancer is a disconnect from our 'self'. To the degree that we are not focused on developing a skill, or increasing our strength in some way, and mastering our minds, for example, these things will fall to the wayside. These things are extremely beneficial and nourishing to our body and create a centered, focus state of mind. They are ways in which we connect to ourselves intensely.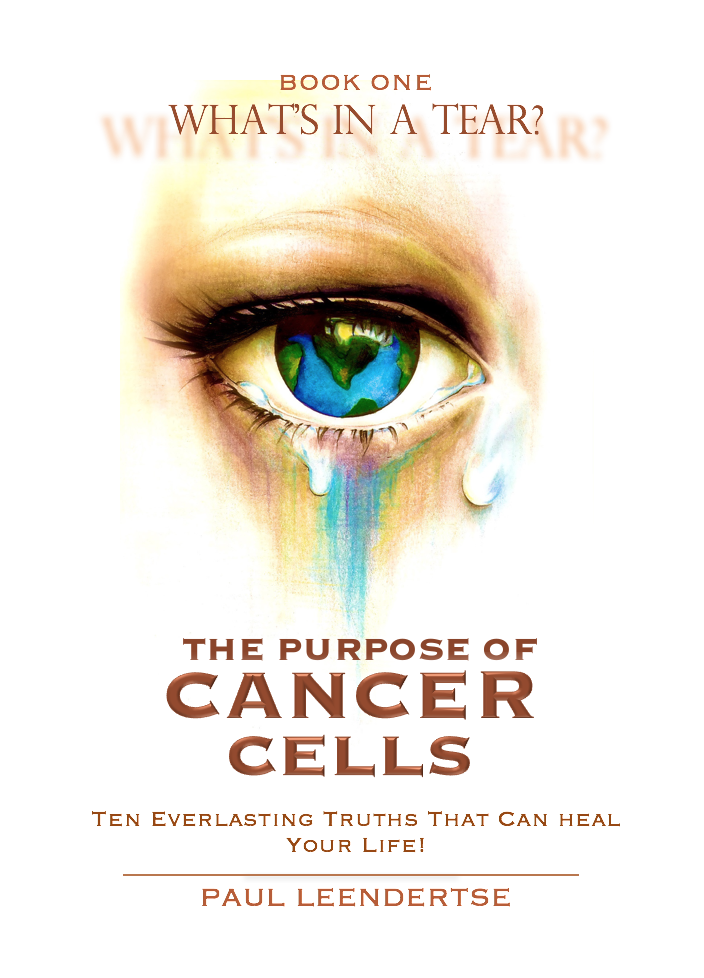 As mentioned, when we are 'divided', we can get hit, or hurt. As explained in the book: THE PURPOSE OF CANCER CELLS – Ten Everlasting Truths That Can Change Your Life, this book shows that cancer cells actually grow in response to the accumulation of chronic stress in the body, that comes from physical sources such as processed food, and mental emotional sources such as psychological stress. Cancer cells actually help a person's body survive the damage that results from the chronic physiological stress in the body and mind. Where does stress come from? It comes from a disconnection from our self – a loss of inward focus.
When stress gets too high, cancer cells are triggered to begin helping maintain homeostasis inside the body – we are in survival mode. When stress is lowered, and is under control again, cancer cells disappear – they are no longer needed. When our focus is purely on a destroying cancer somehow– and not on the wholeness of body and mind, cancer can become a serious problem because the factors leading to its development are left unaddressed, and unchanged.
Hence the power of the martial arts. The stressors that are possible in life are all related to a disconnect from our 'self' – an outward focus of our mind. When we are training, we are ONE with ourselves – inward focused: we are not worrying about bills. When we are lifting a heavy weight, we are ONE with ourselves – inward focused: we are not thinking about a stressful event or circumstance in our lives. When we are in deep mediation, we are ONE with ourselves – inward focused: there is 'no mind', and hence deep calm in our physiology.
A great wholefood organic meal, a great workout, and a great training session allows the rest of life to take a breather, while we are ONE with ourselves, and our physiological state is one of wholeness. Then, we can go back to the other parts of life with a renewed vigor from our focus inward – more centered and nourished from within – to then respond to our life circumstances if and when needed. We are much more capable of managing stress, so that the natural cycle stress that undulates from stress to no stress, stress to no stress, is kept in check, rather than stress that gets stuck and becomes chronic.
In this way, the various disciplines of the martial arts, keeps us healthy and whole, combatting stress, which is the root cause of cancer. Happy training! Wishing you the best with your inward part of the journey of life!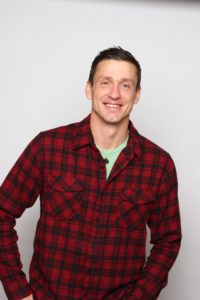 Paul Leendertse
Author of The Purpose of Cancer Cells – Ten Everlasting Truths That Can Change Your Life Founder of Wheel of Life – Holistic Health and Healing Center, and the 1-Month Overcome
Cancer Residency Program
Former Certified Kinesiologist
CHEK Practitioner and Holistic Life Coach