How to NOT Meet Your Fitness Goals for 2013….
I hope you all brought your sense of humor with you into the New Year.  Here are my 7.5, obviously tongue in cheek, suggestions for NOT meeting your fitness goals in 2013.  If you read carefully you may find hints as to how to properly go about it…

)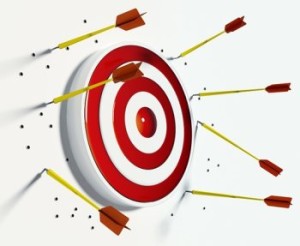 Step 1 – Move from workout program to workout program like a sugar addled child in a candy store.  This will insure you do not do one thing long enough to see an actual result.
Step 2 – Spend inordinate amounts of time boring yourself to death on cardio machines while tranquilizing your mind by watching TV while doing it
Step 3 – Make sure you do not change your diet to match your new found training regimen.  Eat all the carbs and processed foods you like.  Nutrition makes NO difference if you are exercising.
Step 4 – Do it yourself!  With no discipline, accountability, and support structure in place you are guaranteed to fail.
Step 5 – Hire the cheapest trainer you can find cause they have the LEAST amount of experience
Step 6 – Whatever you do, do NOT lift heavy weights!  You might accidentally challenge your body and engender a metabolic response.  Careful!
Step 7 – Do NOT initiate proper warm-up and cool down protocols in your training, they are for sissies!
Step 7.5 – Make sure you go as hard as possible at EVERY session.  Do not give your body a chance to recover.  C'mon, it's not like growth happens during the recovery process or anything!
Happy New Year from Warrior Fitness!!