Thanks to my good friend, Coach Chris "Jersey Beast" Lopez, for this cool guest blog post!
The Benefits of Strategic Conditioning
When you hear someone talk about conditioning (especially combat athletes), it usually refers to the training they are doing to boost their endurance or drop weight. Very rarely do we hear about conditioning that will also directly boost strength and strength endurance. But if structured correctly, adding conditioning to your strength training split can directly increase cardio capacity, strength over time, performance, speed of muscular contraction, and even raw strength itself! Check out the video!
About the Author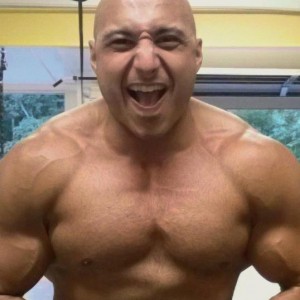 Coach CJ "Jersey Beast" Lopez is the Owner/Operator of The Jersey Strength Pit in Jackson, New Jersey. He is the creator of "The IMPACT System" and has written numerous other pieces on Muscle Building, Fat Loss, and Sports Specific Training.
His Clients include High School an Collegiate Athletes, MMA Athletes, Law Enforcement Officers, Firefighters, Military Personnel, and those looking to take their results to the next level exclusively at "The Pit".
You can follow his Blog "The Belly of The Beast" for his views on Life and Lifting.