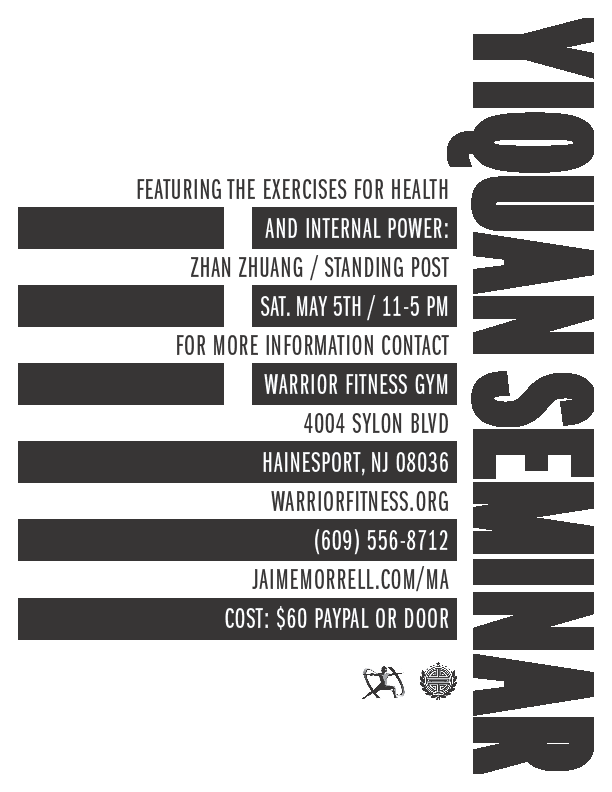 Warrior Fitness Gym is proud to present a seminar with Jaime Morrell on Yiquan, featuring exercises for health and internal power.
For more information on Yiquan please see our 2 part interview with Jaime Morrell:
An Introduction to Yiquan: Martial Art, Health, and Physical Fitness
An Introduction to Yiquan: Part 2
Map and Directions to Warrior Fitness Gym are HERE.
Any questions on the Yiquan Seminar or Warrior Fitness Gym Programs, call Jon at (609) 556-8712 or email me HERE.
To pay online, click Paypal link below: