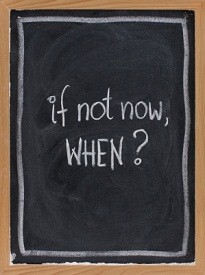 These days everyone is short on time.  Most are content to allow the daily grind and family time to fill their days while lamenting about the fact that they have no time for working out.  The complaints are common and heard often.  But somehow these same people are able to find time to watch an hour or more of TV every night before going to bed.  Now, I'm not going to ask you to forego your Thursday night Lost episode in favor of hitting the gym for an hour, so don't worry – just using the ability to watch TV as an example of "finding time".  While it may be a stretch for many people to find 45 minutes to an hour each day for exercise or martial arts training, how about just finding 5 minutes?  Surely everyone can find a spare 5 minutes even a few times a day, right???
Recently, as my own daily grind has become busier and busier, I have been finding just how effective mini workouts can be to fill in the gaps in one's training.  These types of workouts are often overlooked because their brevity.  How can one possibly get a complete workout in 5 minutes?!  Well, you can't.  But that's not the point.  The effects of mini workouts is cumulative.  In other words, they add up over time.  They are not meant to completely replace your regular training, they are meant to enhance it and compliment it.  They are an effective way to keep yourself on track and focused while short on time.  Remember, the goal of the mini workout is not to be too complicated or over-involved.  Make them short, sweet, and to the point!
Examples of Mini Workouts
Here are just a few ideas I've found that make ideal mini workouts:
10 push-ups + 10 v-ups + 10 squats (repeat 3 x's)
Finger tip push-ups (see how many you can do)
Tabata exercises (pick any one)
5 Kettlebell Snatches (each side) + 5 Kettlebell Swings (each side) + 10 Hindu Push-ups (repeat 3 x's)
Isometrics
Joint mobility work
Pull-ups (5-4-3-2-1 rep scheme)
Mini Workouts for Martial Arts
The mini workout should be an essential aspect of any martial artist's training.  It is said that great martial artists are training all the time.  Well known and respected masters from Musashi to Tesshu to Ueshiba toHatsumi Soke have constantly extolled the importance of solo-training and dedicated practice.  While mini workouts do not form a complete picture of solo- training, they do play an important role.  In the future, I'll be sharing a more extensive look at solo-training for martial arts, particularly for Bujinkan practitioners.  But for now, here's a short list to get you started:
Ukemi practice – mix up rolls, change directions freely, roll over obstacles
Solo flow drill – move continuously for 5 minutes. Flow from strikes to kicks to leaps to rolls, from kamae to kamae – be creative!
Kamae work in a mirror
Junan taiso (see above!)
Make sure to make time for mini workouts!